Lately rase busan giler. Tak ade ke lagu yang bole menghiburkan hati. Asik lagu yang same je, mmg rase busan kaw2..so put my player on shuffle mode and play. Finally some songs yang evergreen played. Haha..So aku highlight 2 singer yang cambest dan evergreen kalo cite sal lagu jiwang omputih.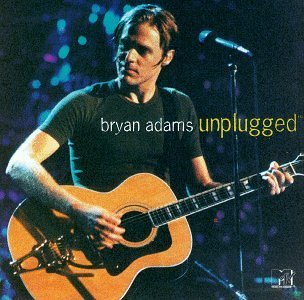 Zaman Bryan Adams muda
So perkenalkan, BRYAN ADAMS. Mamat nih femes around 90's and 80's kalo xsilap. Lagu2 die mmg kalo ko nyanyi tuk bini ko, abes cair la die. Lagu mmg lovey dovey. Lagi satu suara die mmg best. Ala2 serak basah sket. Maybe ramai xknl die kot skang nih. Ada 4 lagu die yang wajib dgr.
1. Here I Am
2. Have You Ever Really Loved A Woman
3. Everything I Do, I Do It For You
4. Please Forgive Me
Bon Jovi dgn band beliau
Sorang lagi artis rock kapak omputih yang mantap, BON JOVI. Ok, konfem ramai tau lagu It's My Life kn? Mamat nih pon zaman 80's and 90's gak. Ade bnyk lagu best gak, mendayu2 gak. So sj nk bgtau, slain It's My Life, ade lagi lagu2 best die nih. Lagu yang mendayu2 contoh nyer :
1. Thank You For Loving Me
2. Say It Isn't So
3. Always
4. I'll Be There For You
Ade lagi lagu rancak2 rock Bon Jovi, tapi bg list nih dulu kasi korg dgr dulu.Hehe...
Cari la kat youtube ke, 4shared ke, mediafire ke, mane2 korg ble dgr or donlod utk lagu2 kat atas. Siyes best lagu diorg nih. Korg xrugi n xnyesal punya la. So sile la enjoy lagu jiwang2 dari dua org singer nih. Later aku update lagu2 rock plak, yang femes time skolah menengah dulu. hehe...
Ni link tuk lagu2 diorg kat youtube. Yang lain cari sndr. hehe... Enjoy....
Bryan Adams - Everything I Do, I Do it For You
Bryan Adams - Please Forgive Me
Bon Jovi - Always
Bon Jovi - I'll Be There For You